Look, No Hands
Create unique marketing automation workflows that amp up conversion rates while you sit back and relax.
Personalization The Automated Way
Sent newsletters at the right time and automate your marketing stack. Take advantage of ready-made tested recipes or create your own with our flexible drag & drop builder.
Your Marketing Campaigns on Autopilot
Lose your heart to email marketing with the highest converting automation workflows designed for you. Just click and let the good sales roll.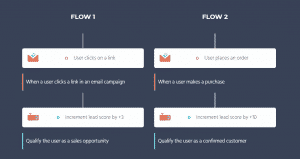 Scale to Infinity
Infinitely scalable automation workflows with the help of drag & drop features and triggers to make your business life easier day by day.
TRIGGERS
Select the event that will set the automation in motion. Easily!
CONDITIONAL / CONTROL STEPS
Set the filter(s) you want for the trigger you selected.
ACTIONS
Choose from the list the action to be performed.
Jump-start Your Marketing Automation with over 30 Ready-made Templates
You don't have to do a thing. Just set up one of the ready-made highest converting automation workflow templates designed to succeed. Customize, expand and trim them at your convenience and save your templates for future use.
Reports Your Manager Will Love
Hate reports? You're in for a treat! Find all your analytics in one place and save time with neat, foolproof reports.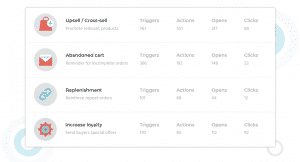 Professional Marketing Campaigns Made Simple
Contact us today to explore more.